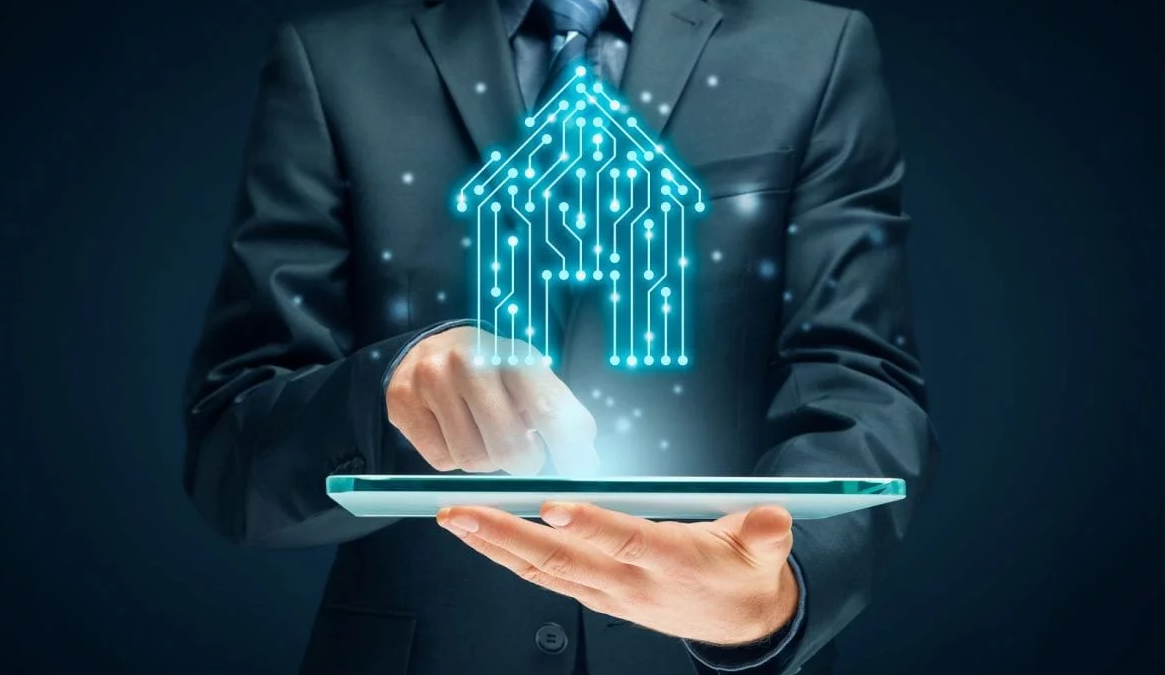 10 REAL ESTATE TECHNOLOGY TRENDS YOU CAN EXPECT IN 2020
Real estate technology trends are having a major influence on the industry and changing the way real estate agents, brokers, investors, and managers operate. With funding for real estate property technology (proptech) increasing every year, more startups are emerging with new technologies. In addition, giants such as Facebook and Amazon have also contributed significantly to the evolving real estate technology trends.
With all the rapid changes in the real estate industry, you need to be prepared for real estate tech trends by adopting a culture of continuous improvement and change.
So, what are the next big trends in real estate technology?
1. Big Data
When it comes to real estate technology trends, big data is one of the most popular technologies. Big data is a huge quantity of data that is evaluated to provide predictive analytics such as Airbnb analytics about customer purchase intent and behavior based on past associations, trends, and patterns. This is the technology companies such as Netflix, Uber, Facebook, and Amazon use to know what you want.
When it comes to real estate, big data could involve using CRM tools that show when a potential customer visits your listing or website and collect data based on their activity on the page. This information can be used to forecast when a prospect might be selling or buying an investment property, or even how much a home would sell or rent for.
2. A Shift to the Cloud
Cloud property management software is becoming increasingly popular among the emerging real estate technology trends. It offers several benefits including scalability, greater accessibility, increased security, as well as time and cost savings. Cloud-based systems allow property owners and tenants to log in and see their financial and property information at any time of the day or night. This property management technology minimizes the amount of communication required via email or phone.
3. Blockchain
We cannot discuss real estate technology trends without mentioning Blockchain. This is the technology driving cryptocurrencies like Ethereum, Litecoin, and Bitcoin. In basic terms, it is a digital, public ledger that records all transactions, without requiring verification from bodies such as banks. Having no middleman means lower title-related and legal expenses, as well as a faster settlement process. You can expect more and more real estate properties to be sold using blockchain technologies in 2020.
4. Virtual Reality (VR) and Augmented Reality (AR)
Virtual reality (VR) and augmented reality (AR) are other notable real estate technology trends. With virtual reality, prospective renters and buyers can take a virtual tour of a rental property at any time, and from any corner of the world. With the property being open for inspection 24/7, clients and agents can save money and time while enhancing engagement and efficiency.
Brokers and builders can use augmented reality to display unfinished spaces and allow property buyers to beautify or decorate the space using their tablets or phones. Through immersive 3D visualization, AR helps buyers and realtors perceive constructions from a unique and different perspective.
5. Push Technology
Though this technology has been in existence for a while, it is becoming more and more popular as agencies begin creating their own smartphone apps. Push technology is used by agents to send content notifications to a smartphone's locked screen. This technology can, therefore, help prevent app uninstalls and increase retention rates.
6. Real Estate Robots
The rise of robots is another notable development in real estate technology trends. Nowadays, customers expect an immediate response to their questions. This is why real estate robots such as virtual assistants, voice bots, and chatbots are very important. They not only respond to customer questions with no delay, but they also free up time and allow real estate professionals to focus on other important things. Chatbots such as CRIBZ, ChatFuel, and Holmes trigger answers based on specific keywords or actions to offer timely assistance. They are found on many websites and popular social media platforms. In addition, voice bots such as Siri and Alexa can perform routine tasks such as create reminders, schedule meetings and search the internet for neighborhood data.
7. Fractional Property Platforms
Fractional property investment is one of the most recent real estate technology trends. Fractional property platforms are expected to become increasingly popular with real estate investors in 2020. These platforms allow investors to purchase a 'fraction' of a property. Since the real estate investors 'own' the investment property collectively, they are entitled to a share of the rental income or profits in case the property is sold.
8. Internet of Things
The Internet of Things is a technology where devices such as plumbing, electrical outlets, thermostats, and lighting systems are connected and perform smart functions via the internet. From convenient property showing and increased energy efficiency to predictive maintenance, IoT applications are making it easier for people to buy, sell, and own rental properties. Smart homes with IoT capabilities usually have a higher market value than those that don't.
9. Automation
When it comes to real estate technology trends, the importance of automation cannot be overstated. Real estate tasks such as emails, social media, online chat, invoice processing, and property accounting are being increasingly automated. Leveraging technology to automate routine administrative and communication tasks will free up your time and allow you to remain competitive.
10. Smartphone Apps
Most CRMs and property management software now come with a smartphone app. This means that agents can access their property data, tools, and contacts at any time, from anywhere. Such mobility not only saves time but also makes collaboration easy on the road. An agent could be having an inspection in the morning, then driving to an open house in the afternoon with all the information they require at the palm of their hands
Conclusion
While buying or selling a property will always be a physical affair, it is a fact that the future of real estate transactions is digital. Though moving at a slower pace compared to other industries, technology trends in real estate will continue to cause major disruptions. The early adopters of real estate technology trends will have an advantage over the competition.