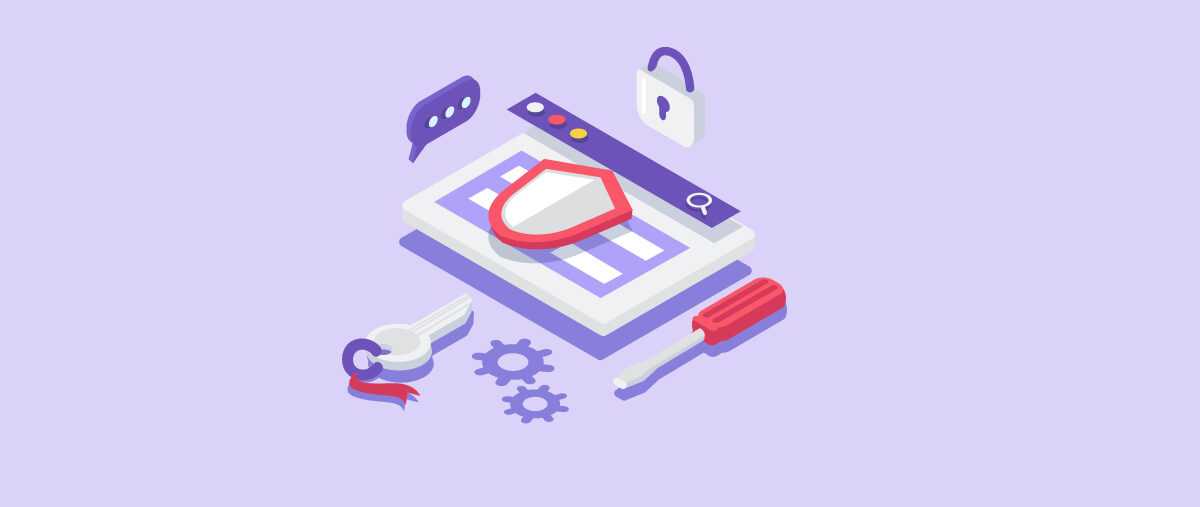 5 Ways Real Estate Agents Can Protect Their Data from Hackers
Real Estate Presents a Prime Target Among Cybercriminals. Use These Measures to Keep Your Transaction Data Secure.
When a bar patron "accidentally" bumped into Barangaroo resident Adam Smith, he didn't think much about it. Only later did he realize his phone had been stolen from his purse. Unfortunately, the theft of an expensive electronic device was just the beginning of his loss.
Using the phone to gain access to Smith' bank account, the thief withdrew $12,000. Smith told 7 News that it took countless hours to get the money back. "It can definitely snowball into a whole bigger thing than you ever thought," said Smith.
Of course, it could have been worse. What if the victim in this case had been a real estate agent with sensitive client information on his phone?
The stolen device could have been used to access hundreds of clients' data — sensitive information that could have been used for identity theft or phishing attacks designed to intercept funds during closing. The loss of reputation and liability for the agent would have been devastating.
Because busy agents do most of their work away from their office, they need to take special care to safeguard their devices and the sensitive data they contain.
Real Estate: A Top Target of Cyber Crime
Mobile device and data theft is not just a problem in the Sydney City. Police departments from Queensland to Victoria are reporting an uptick in mobile phone theft.
Because real estate transactions require the transfer of large amounts of money, the industry is a top target.
According to recent research by the cybersecurity firm, real estate is the second most-targeted business sector by cyber criminals, just a few percentage points behind biotech.
To make matters worse, many agents are relatively unaware of the risks they're exposed to and the steps they need to take to keep sensitive data safe.
How Multi-protocol User Identity Server Protects Client Data
Cyber security is something the real estate industry should be taking very seriously, particularly with the rise in online crime in general.
All online platforms that store customer data are potentially at risk from hackers looking for usable information. Due to this and the fact that the real estate sector is an especially popular target, a Multi-protocol User Identity Server can take extensive measures to protect client data.
For example, usernames and passwords are never stored on the site as plain text and, because of the encryption has been used, they could not be paired even if they were accessed.
To prevent undetected abuse from within the system, information on each user session is captured, including their IP address, and can reveal if a user who has not signed in has accessed the document.
The Multi-protocol User Identity Server also leverages a bug bounty program to work with "friendly" hackers who can help identify any potential vulnerabilities in the system before they could be exploited externally.
5 Tips for Keeping Your Mobile Data Safe
Have a Security Plan And Follow It
All mobile phones and tablets used for business should be password-protected. Even better, use biometric authentication, such as a fingerprint or face scan, which cannot be replicated. Biometrics also make a strong password for apps.
Use a password manager to generate and store a different password for every account.
Know which data and apps are on a device and remove any apps that are not necessary for business. While the user may see a functioning app, like a flashlight or game, in the background, the program may be secretly sending information to a third party.
Be aware of who is around you when you're on your phone. Pub table tops are a favorite place to snatch phones. If you carry a purse, keep your phone zipped inside when not in use, and be aware that many purses are snatched in hopes of getting a wallet and phone.
Practice Good WiFi & Charging Etiquette
That free WiFi at the coffee shop is tempting because it allows you to use data without tapping into your wireless plan. But in most cases, these networks are not secure, so it's best to avoid when accessing accounts with sensitive information, such as your business email, transaction platform or financial accounts.
Additionally, public WiFi networks are open to "man in the middle" hacks, where a thief uses a portable device to fool you into logging onto a legitimate looking network, which can be used to intercept every piece of data coming to and from your device.
Be cautious about charging your devices at public USB ports. Data thieves can use these ports to place malware on your phone and harvest sensitive data.
Have A Plan When Things Go Wrong
Plan ahead for the loss or theft of a device, so you'll be ready to quickly shut off access to your accounts and block the retrieval of sensitive data from your phone.
If you have an iPhone, set it to delete data after 10 incorrect attempts to enter the passcode.
Have the "find my phone" function activated so you can track your missing device.
Create a plan for quickly changing the passwords to your email accounts and any other accounts in which a thief could access financial or other sensitive information.
Finally, alert your wireless provider that your phone was stolen. The Australian Trade and Investment Commission recommends that you make this call as soon as you know your device is missing. Your phone company can permanently or temporarily disable the SIM card to stop someone from using the device for calls or the internet. It helps too if you have a record of your phone's serial number or sku number (a unique identifier for your phone).
Keep Your Device Up-To-Date & Back Up Your Data
The major mobile phone makers such as Apple, Samsung and LG release operating system updates that provide protection against the latest malware threats. By keeping your device updated, you'll increase your chances of staying safe.
When an agent's entire business is run off their phone, it's especially important to have it backed up often and preferably automatically. That way, if the phone goes missing, the agent can quickly transfer to a new device without an interruption in business.
Archive photos, videos and other irreplaceable data externally, such as in the cloud, which will free up space that your phone may require for upgrades.
Help Clients Protect Their Data
Data security is important for both agents and their clients. As you explain the buying or selling process to a client, use the opportunity to educate them about precautions they should be taking to keep their data safe.
A good place to start is the security of their email accounts. Research has shown that most people use weak or duplicate passwords on their personal accounts, which can be easily absconded through spoofing or social engineering, such as when a scammer poses as a trusted contact.
Many people do not realize that once a cyber criminal has their email username and password, the thief may be able to gain access to their other accounts through password reset requests.
While the Multi-protocol User Identity Server does not require clients to enter financially sensitive information like credit card or social security numbers, it takes data security and safety very seriously. Working through the platform, agents can be confident that their sensitive information will be safe from hackers and securely archived.
Lastly, the Multi-protocol user identity server users own the data they put on the platform. This includes all customer data, from user information to transaction data.