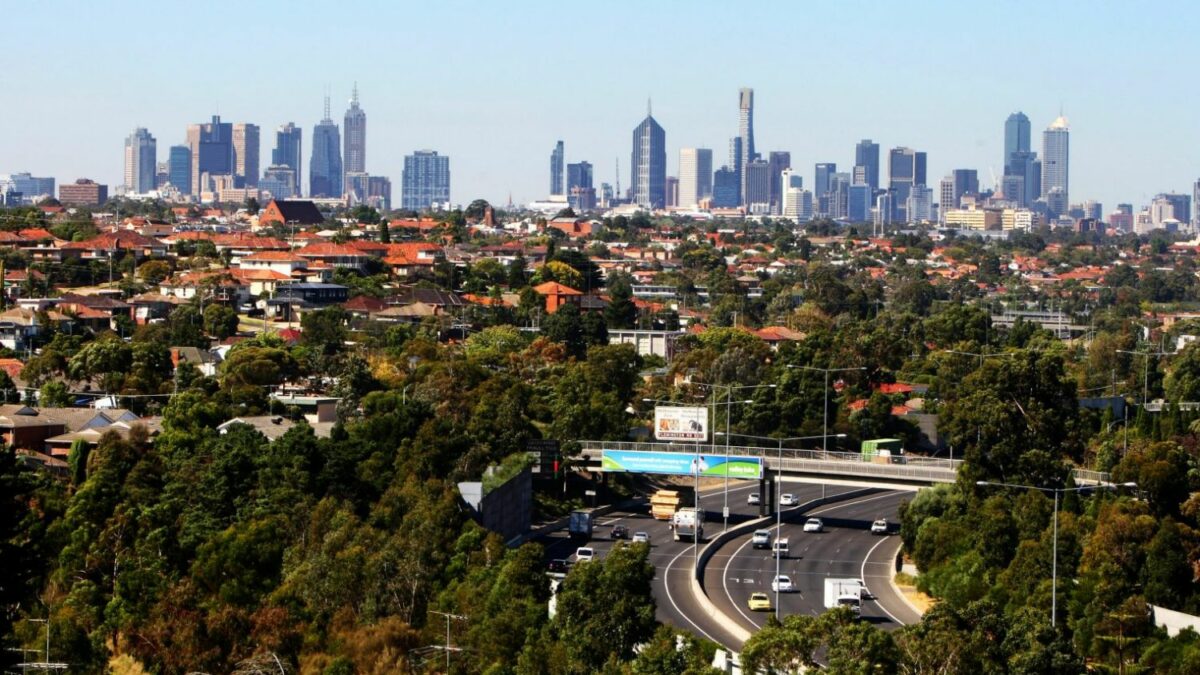 Australian suburbs that have undergone the biggest transformations
A house on a large block may still be the Australian dream for some but as suburbs are transformed over time, people's property requirements are changing with them.
Andrew Wilson, Domain Group chief economist, says in Melbourne, the western suburbs are where a lot of transformation has taken place in a similar fashion to the north-eastern suburbs.
"This is all part of the cohort of buyers who are looking for a different sense of what a neighbourhood is," he says. "For example, they want the older workers' cottages; they want a neighbourhood that is different to the bigger blocks that you find east of the city."
Footscray, Sydenham and West Footscray are Melbourne examples Wilson says that have undergone a big change in terms of the buyer demographic and profile. "The prices reflect this," he says. "They've grown substantially in these inner-western suburbs."
Wilson says Docklands is a clear example of a transformed area but here the change was manufactured, in that it was an industrial area that was turned into residential high-rise. "In terms of a transformation of one type of property into another then Docklands and Southbank fit that mould," Wilson says. "We are also seeing more high-rise in areas like Richmond, Collingwood and South Yarra and also more medium density in suburbs such as Camberwell and Glen Iris."
When it comes to Sydney, Wilson says it is the inner west that has changed the most. "Pyrmont is a clear example," he says. "The suburb has the highest density of people per square kilometre," he says. "It's now basically a high-rise suburb that was once a docks area that has been regenerated."
Wilson says Pyrmont's transformation is a similar story to Melbourne's Docklands. "But Pyrmont happened more through osmosis than as a specific government planned development, which Docklands was," he says. "Therefore Pyrmont has more of a natural supply and demand flow."
He adds transformation is also occurring in the north-western suburbs of Sydney – the Hills district – as it has been rezoned for medium to high-rise housing.
"It was exclusively a low-density area but now we are seeing Castle Hill and Baulkham Hills rezoned for high density," he says. "These areas will look a lot different in the coming years. The same applies to south Sydney within the suburbs of Zetland and Mascot."
Wilson says in Brisbane, the northern suburb of Chermside has transformed the most. It is now a high-rise area where it used to be exclusively low rise.
If seeking the next "boom" suburb, features to look out for are areas where money is being spent on fixing up streetscapes or parks. Another sign is the number of renovations taking place. If an increasing number of homes are being renovated – or knocked down and replaced with new homes – it's generally a sign that values are improving.
Proximity to a city's CBD is a key factor in determining a suburb's prospects for price growth. ME Bank's head of home loans, Patrick Nolan, says that generally, the closer an area is to the city, the more valuable it is.
"This is usually because inner-city suburbs are well connected by public transport and have established infrastructure such as shops, restaurants, cafes, and other attractions that draw visitors from other suburbs," he says.
He adds areas next to suburbs that have already experienced high price growth are good prospects. "They are still undervalued and will benefit from the flow-on effects of price growth in neighbouring suburbs," he says.
But be aware of developments in surrounding areas such as new housing estates or high-rise constructions, Nolan says. "Generally, the more properties available for sale in a suburb, the more diluted the return on your investment," he says.
Buying in areas that rely on only one industry for employment could be risky – as if that industry fails, unemployment will rise and people may be forced to move out of the area or default on their mortgages.
"Other high-risk properties include those designed for commercial use that have yet to be converted into residential or properties that have a floor area of less than 40 square metres," Nolan says.
"Banks need to ensure they can sell properties easily and at a similar value in the event a customer can no longer repay their loan."